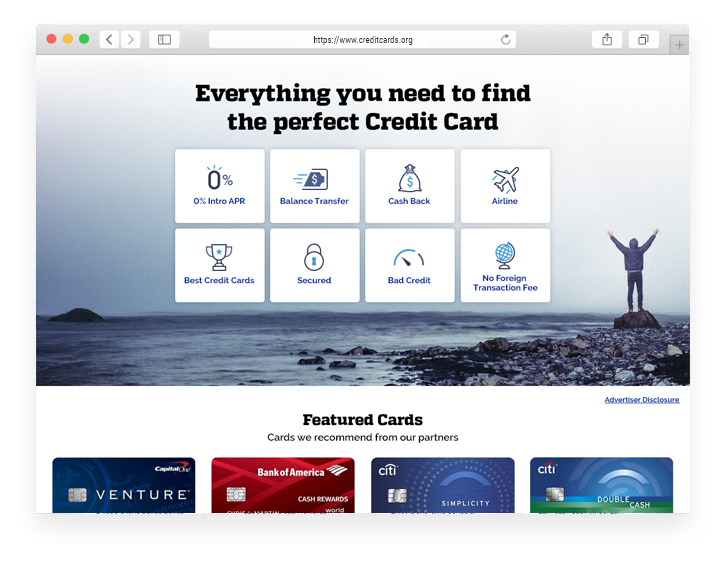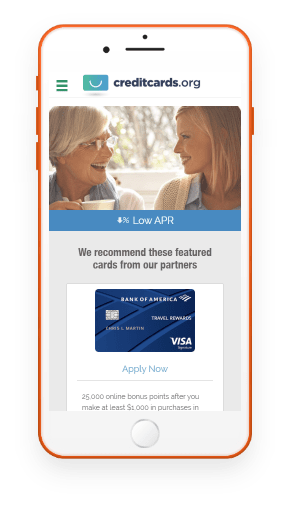 Choosing the right credit card can be daunting. Creditcards.org has enabled over 1.5 million users to smartly select and use the credit card that's best for them. They offer news, advice, features and tools to help people responsibly make financial decisions.
SEE HOW WE DID IT
The Job: To supplement their over-burdend development team, CreditCards.org turned to Worklab to implement a new design and measure its effectiveness over their old one on consumers with an A/B testing solution. In addition, the company wanted to be able to update their website's content without the headache of sub-contracting simple changes. And the whole thing had to be done in under 8 weeks.
The Solution: Implement a CMS that could support A/B testing and self-service publishing.
The Result: Our new designed enhanced clicks on the site out performing the old design and was immediately implemented. Our CMS integration allowed CreditCards.org staff to apply updates to their website on demand, cutting costs for hiring outside tech personnel. And we met our tight deadline.
Services
Product Consulting
Project Management
System Architecture
Software Development
Platform Migration
Data Migration