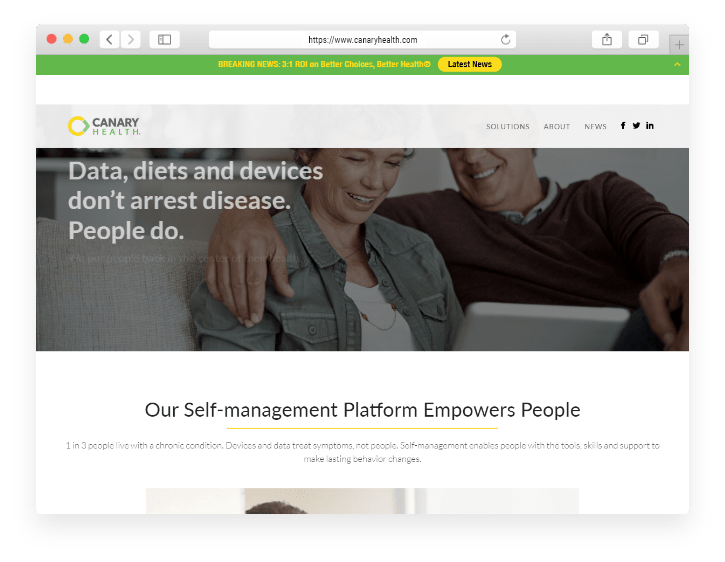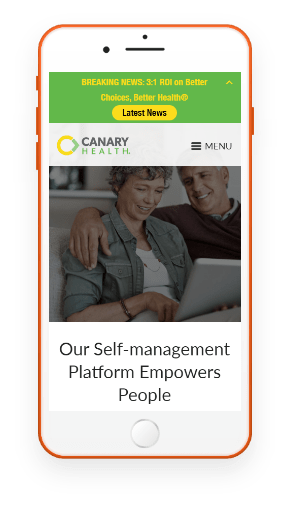 Canary Health is the leader in digital health self-management. They empower people to take control of their chronic conditions and are modernizing therapies in the health space.
SEE HOW WE DID IT
The Job: Lead the front end development charge on a platform that implements three decades of research from the Stanford University Patient Education Research Center to create Canary Health's vision to modernize therapies in the health space.
The Solution: Work with their inhouse team to create a comprehensive educational tool where individuals can interact with their coaches and peers to make lasting changes to their behavior and health.
The Result: Canary Health can boast over 60,000 users and many trusted partners including Kaiser Permanente and the U.S. Department of Veteran Affairs.
Service
Product Consulting
Software Development
Tech Stack
ReactJS

Ruby on Rails

Postgre SQL