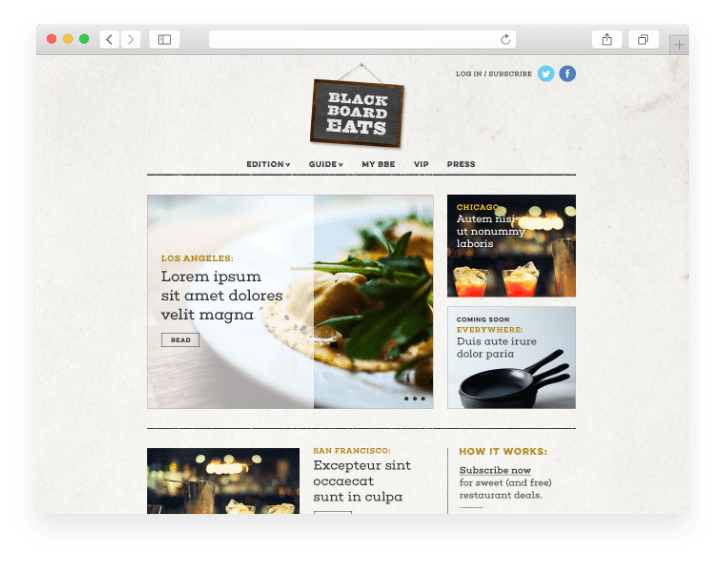 Blackboard Eats was a national foodie phenomenon founded by former Yahoo.com food editor Maggie Nesmser. This on-line deal sharing service and curated list of all the best restaurants connected diners with trendy eats in all the major markets.
SEE HOW WE DID IT
The Job: Create a website where you can sign-up and get insider perks on your favorite artisanal foods & culinary products and the scoop on the best restaurant specials in town emailed to you every week.
The Solution: Worklab was on the ground floor of this start-up, building and launching the online service including offline access, location services, pass kit, and integrated payments with CitiBank.
The Result: The deal sharing app quickly garnered praise from both the Los Angeles Times and New York Times. To enhance the user experience Worklab built a mobile app for subscribers so they could more easily find and redeem restaurant offers. We upgraded and maintained the site for over a decade.
Services
Product Consulting
Project Management
System Architecture
Software Development
Custom CMS
DevOps
Services Integration (Mailchimp, BraintreePayments, Twilio, Facebook Login)
Technology Stack
- Apache

MySQL

PHP

Bootstrap Framework

CouchDB

Apache Cordova

Solr Elastic Search