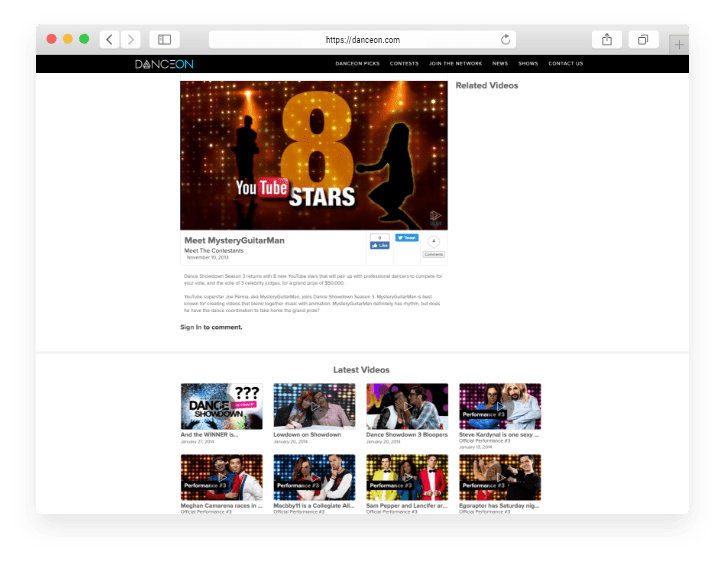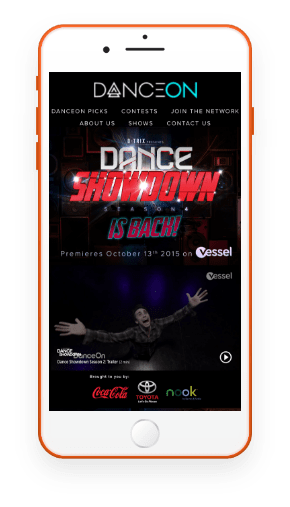 Co-founded by Madonna, DanceOn fuels Gen Z through the power of music and dance. Providing a platform for both established and aspiring dance artists to watch, share, and participate. DanceOn has amassed over 1.7 million YouTube subscribers
SEE HOW WE DID IT
The Job: Perform and emergency site build to support Season 3 of DanceOn's popular show Dance Showdown where the biggest YouTube, Vine, Snapchat and Instagram stars learn to dance and compete for the chance to win cash prizes in the most-watched competition show on YouTube.
The Solution: Build a high-traffic site with custom CMS and execute designs to host the season's entire video archives, facilitated public voting.
The Result: Worklab turned around the job in under 3 weeks and helped them acquire thousands of new subscribers. We went on to also build out the next season.
Service
Product Consulting
Software Development
Custom CMS
DevOps
Tech Stack
Apache

MySQL

PHP

Bootstrap Framework